Nutrition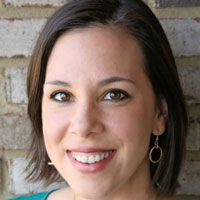 Julia Callahan, MS, RD, LD
About Our Nutritionist/Dietitian
Julia Callahan, MS, RD, LD is our nutritionist/dietitian who both lives and practices in the Johns Creek area. Her expertise includes nutritional counseling for patients with a variety of Gastrointestinal illnesses. She has an interest in the field of Inflammatory Bowel disease (IBD), specifically, how the body responds to different environmental influences (nutrients) and specifically the nutritional requirements for patients with Crohn's disease and Ulcerative colitis. Her other interests are in the management of patients with Gluten sensitivity (Celiac Sprue), Irritable Bowel Syndrome (IBS), Diabetes, Weight reduction as well as other conditions which require nutritional counselling. She is available to see clients in their home or in our office on an appointment basis. Personalized individual grocery store tours or pantry makeovers to help assist in specific dietary changes can also be arranged. Individual and family counseling sessions are available 7 days a week.
Julia creates individual nutrition plans for all her clients, recognizing that no two patients are the same even with a similar medical history. She spends time preparing for each appointment by gathering specific material, resources and creating menus.
Julia has a passion for nutrition and helping people make the appropriate changes they need to feel healthy and gain better control of their diet.
For more information please visit Atlanta Dietitian Services or call our office at 678-957-0057.